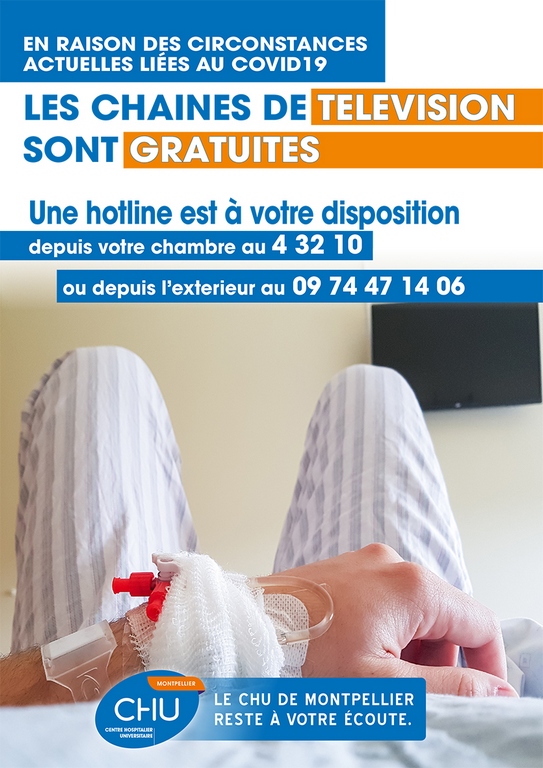 Free TV during the covid period.
Call 4 32 10 or visit the establishment's Cineolia reception point (open Monday to Friday, from 10am to 6pm, and on weekends and public holidays from 11am to 6pm):
• To obtain your direct and personal telephone number immediately and free of charge,
• To subscribe to an unlimited television and telephone package locally and nationally.
Phones
• To call directly in your room, your correspondents will have to dial: 04 34 50 29 95. A messaging service will invite them to dial your 4-digit personal number that you have given them. From abroad, your correspondents will have to dial: 00 33 434 50 29 95.
• To call an external correspondent, (if you have subscribed to the corresponding subscription)
Dial: * 0 (star key followed by zero), then dial the number of your correspondent.
Mobile phone
Mobile phones must not be used within the confines of UHC facilities and must always be kept in a stop position in hospital premises.
Only medical and paramedical personnel are allowed to use their mobile phones for strictly professional purposes